Information Technology and Operating Platforms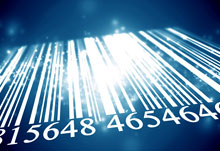 Our 3PL distribution centre is supported by an advanced Warehouse Management System (WMS) that allows for a wide range of system interface options including; Electronic Data Interchange (EDI), online ordering and product management, and onsite portal installation.
Our WMS manages all types of product and activity, with advanced functionality permitting us to perform typically complicated and labour intensive activities with ease. Built in RF technology provides automation and pick accuracy with all inventory transactions recorded and updated in real-time. Complementing all transactions is a built in cost module that auto rates activity and storage and provides major benefits in terms or processing time and rating integrity. This automation structure ensures all goods are despatched in the most cost effective manner available and provides full visibility to our customers.
Our WMS also facilitates EDI order receipt via direct link to our customers internal ERP system or accounting package, minimising delays caused by duplicate order processing and removing any potential for keying errors. Additionally, our systems and hardware are fully integrated and provide us with the tools required to complete automated traditional 3PL warehousing transactions and an array of value add services that may otherwise be too difficult to manage in a warehousing environment.
To support our internal operating platforms and I.T solutions we partner with 3rd party vendors that meet our high information flow standards. We do this to ensure system interface compatibility and to provide our customers with accessible, relevant and accurate information relating to their goods.
For more information on how NZ Distribution can support your logistics I.T requirements, please click here to contact us.