Customisation and Bespoke Partnering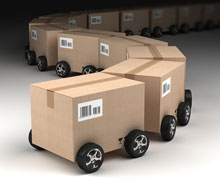 At NZ Distribution we strongly advocate flexible 3PL solutions and customised account management. Our bespoke partnerships are supported by our attention to detail and recognition of individual client preferences. We understand our customer's unique product portfolios and end customer expectations, and we aim to incorporate critical client processes into our own standard operating procedures.
Our robust internal operating processes underpin service standards and we appreciate that a one size fits all model is unrealistic in today's competitive markets. With this in mind we strive to learn as much as we can about our customer's business, and work in partnership with key team members to construct flexible and supportive operational practices.
For more information on how NZ Distribution can assist your business in developing an open and accessible outsourced 3PL operation, please click here to contact us.