What is 3PL / 4PL ?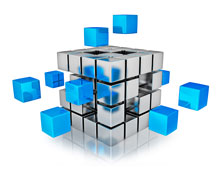 The terms 3PL (3rd Party Logistics) and 4PL (4th Party Logistics) are often over used and misunderstood. Traditionally a 3PL provider is an organisation that is asset based (bricks and mortar operation) that provides outsourced logistics functions utilising their own internal resource and facilities. These services generally relate to warehousing activity, storage and distribution of goods.
A 4PL service provider is an organisation who procures services from other providers (generally bricks and mortar operations) and combines and integrates these services and sells them as one comprehensive service offering.
An easy way to represent this scenario is to imagine you have a team of in house logistics specialists who deal directly with a 3PL warehouse, a freight forwarder, shipping lines, custom brokers, transport companies, couriers etc. Now move these people outside your organisation and place them in an external company where the cost of these individuals is shared across a group of customers. This is your typical 4PL service provider.
NZ Distribution is in the unique position of operating as both a 3PL and a 4PL. We have made significant investment in facilities so have the luxury of 'owning' our operation, plus we integrate the services of other industry providers to add value beyond our own expertise. It is this combination of 3PL and 4PL service deployment that strongly positions us to scope, implement, maintain and enhance our customers supply chains.